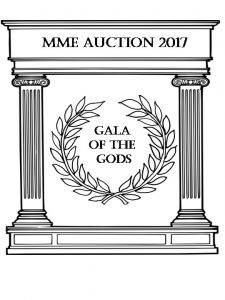 Schedule a babysitter and get set for a great evening out!  Join us on Saturday, February 25th, 2017 from 5:30pm – 10:00pm at the Veteran's Memorial Center (203 E 14th St) for the Annual Dinner & Auction benefiting Marguerite Montgomery Elementary.  Enjoy a social evening of drinks, appetizers, dinner, dessert, silent & live auction, and interacting with friends & fellow MME supporters. No one will want to miss this event!!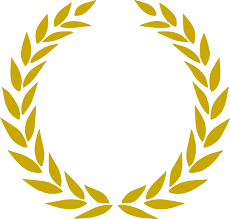 This year's theme is GALA OF THE GODS is Greek Gods & Goddesses themed. It is the most important fundraising event of the year!  About 30% of our annual PTA budget comes from the membership drive and our other fundraisers, while the 70% balance is primarily funded by proceeds from our Annual Dinner and Auction!
For more information about the MME Annual Dinner & Auction, please download and read our MME Auction 101: A Guide to Our School's Biggest Fundraiser of the Year in English or Spanish.
To build on our success of years past, we will start early in the school year by gathering donations and beginning our classroom art project donations.  Planning meetings are scheduled throughout the year, so please look for updates in the Pony Express and JOIN US!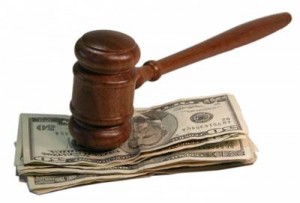 Find out how you can get involved in the Auction:
Donations & Sponsorship
Classroom Art Project Donations
Reservations & Tickets
Raffle
Volunteer Opportunities

To catch up on our progress leading up to the event, regularly read out weekly Pony Express Newsletters.  If you aren't already, follow us on Facebook to get exciting up-to-the-minute updates on our wonderful auction items that will be available for bidding!  And, the MME Auction On-Line Catalog is available where you will be able to browse the amazing donations we have received.
Help make the 2017 Auction even more successful than our previous years! 
If you have any questions, please contact our Auction Co-Chairs DeKristie Adams at dekristie@mac.com and Kate Logvy at klogvy@gmail.com.
Thank you for supporting MME!