Missoula Children's Theatre
Week of January 30-February 4,  2017
The PTA is proud to announce that the Missoula Children's Theatre will take up their one-week residency at MME starting with casting on Monday, January 30, 2017 and culminating in two performances of a full-scale musical on Saturday, February 4, 2017.  Yes…you read that right…in a single week, 50-60 MME students from all grades (TK-6th) are cast and will rehearse throughout the week – learning lines, songs and choreography – to perform as an ensemble in producing a full-length musical.  All of the Missoula Children's Theater shows are original adaptations of children's stories and fairytales – a twist on the classic stories that you know and love – and this year's play at MME is RAPUNZEL!  This exciting opportunity is sponsored by PTA & free to participate.
For those of you who have participated in the past, you know how amazing this whole process is…it really happens in just one week.  For those of you who are either new to MME or have not participated in the past, please consider taking advantage of this exciting opportunity provided by the PTA!  The Missoula team of two professional tour actors/directors will arrive at MME in their little red truck with scenery, costumes, props, make-up and basic lighting—everything it takes to put on a play . . . except the cast.  It is truly incredible that on Monday, they're cast as characters, and by Saturday, they've gained character – the kind that really counts!!  Click here to see a short video of how it all works.
History of Missoula Musicals at MME:
2017 Rapunzel
2016 Blackbeard the Pirate
2015 Aladdin
2014 Beauty Lou and teh Country Beast
2013  Hansel& Gretel
2012 The Pied Piper
2011 King Arthur's Quest
2010 Snow White
If you have any questions, please contact our Missoula Children's Theatre Committee Chair Sue Schlageter at susanschlage@gmail.com.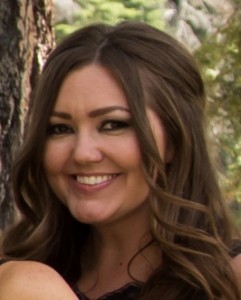 ---
MME PTA is pleased to offer $500 for fine arts grants to each classroom in the in 2016-2017 school year.  Fine arts include visual (painting, clay, etc.), performing arts (dance, movement, music or drama) or literary arts (creative writing, poetry, literary arts, etc.).  Teachers may choose to use this money in their individual classroom or collaborate with their grade levels for a larger effort; our hope is that this will allow greater flexibility and diversity in enriching our students' educational experience.
If you have any questions, please contact our PTA President Kelly Coleman at kelly.e.coleman@gmail.com.