Running Club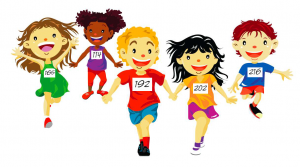 The Running Club is a fun way to get our kids excited about physical activity while earning rewards for achieving milestones.  The Running Club will:
Help children make healthy lifestyle choices
Build friendships through shared activities
Ensure that each child experiences personal success
RUNNING CLUB WILL BEGIN TUESDAY, OCTOBER 25, 2016!  The Running Club usually meets Tuesdays & Thursdays at the lunch tables starting at school dismissal until ~3:45pm (weather permitting), excluding school holidays and conference weeks.  All students in grades 1st – 6th are eligible to participate. Kindergartners & Transitional Kindergartners may participate, but a parent or babysitter must be present.  The 2016-2017 Running Club season will begin in late October with the final Running Club & Awards Ceremony in May to finish off the season!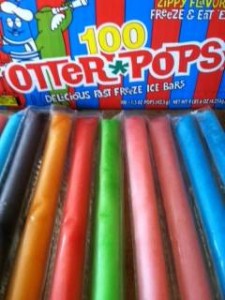 Kids should wear comfortable seasonal clothes and suitable sneakers (velcro if they can not tie their own laces) and please make sure you send water and a snack with your child.  Otter Pops will be provided at each Running Club meeting day for students who complete a minimum number of laps.  As well, we keep track of their laps and distance over the course of the full year, and award prizes as each child achieves milestones.
A signed Permission Form is required for each student participant and must be turned in to the box in the School Office BEFORE your child will be allowed to run.  You may download an English or Spanish version here, or you may pick one up in the School Office; students without a signed form on file are not able to participate.
In the 2015-2016 school year, participants in the Running Club ran a total of 5,051 miles. 2 students ran over 100 miles, 4 students ran over 75 miles, and another 7 students ran over 50 miles.  TRULY AMAZING! 
If you have any questions, please contact Kelly Coleman at kelly.e.coleman@gmail.com.