A "Scrip" program is where a business shares a percentage of the money that an individual spends on purchases with a designated non-profit.  Marguerite Montgomery Elementary is lucky to be partnered with several favorites – Amazon, Office Max, and Nugget Markets – in support of our school.  Once you sign up for these programs, each time you shop through AmazonSmile, Office Max/Office Depot, or you use your Nugget Markets Scrip Card, you are supporting MME.  Also, these programs are open to anyone, so don't forget to share the links with your family and friends!
---

Sign Up for the AmazonSmile Program:
Do you shop on Amazon?  Do you want to help MME earn money while you shop?  If you answered YES to these two questions, please sign up for the AmazonSmile Program.  Amazon will donate .5% of the purchase price of your eligible AmazonSmile purchases to MME!  The link to sign up for the AmazonSmile Program supporting MME is: http://smile.amazon.com/ch/94-3400565, and then shop through http://smile.amazon.com/ and proceeds will be automatically sent to MME.
---

Do you shop at Office Max or Office Depot?  If the answer is yes, than you can help MME earn money which the teachers can in return buy supplies for our students.  All you have to do is every time you shop at Office Max or Office Depot, mention that you would like your purchase to be linked to Marguerite Montgomery School or provide them with the following id: 70118052, and up to 5% of your total purchase will go back to MME.  Please share this great piece of information with your family, friends, co-workers, and neighbors.  Everyone can help MME earn money!
---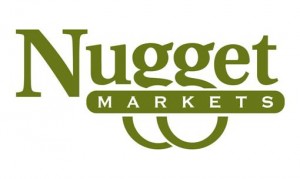 Sign Up for the Nugget Markets Scrip Program:
Nugget Markets offer a program that enables you to designate up to 4% of your purchases made at Nugget to be donated to our school. To participate in the program, you must pick up an eScrip card from the Customer Service Desk at your local Nugget Market then follow the steps to create a Nugget Markets Scrip Account online and register the eScrip card at https://scrip.nuggetmarket.com/, and then present it to the cashier each time you shop.
**For those veteran parents who remember "annual reactivation" for Nugget Markets Scrip Cards in August…IT IS NO LONGER REQUIRED – as of 2015!
---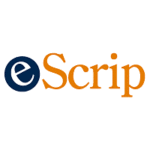 Also don't forget that you can earn extra eScrip for our school by starting your online shopping at http://www.escrip.com. It is easy to shop at Amazon, Home Depot, Apple, REI, Best Buy, and hundreds of other retailers just by going to the eScrip link and choosing your vendor's link from the list. Don't forget to sign up for the account so that you can identify MME as the eScrip school.
Thank you for supporting MME!