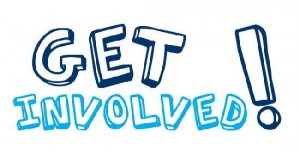 There is an opportunity for everyone to make an impact!  When parents and teachers gather and share talents, time, energy, and funds, the MME community is enriched with programs and services.  Here are 2 great ways to get involved at MME & support the PTA throughout the year:
Volunteer your time…no matter how much time you have, there are ways that you can provide critical support for our programs & events.  Some opportunities include Classroom PTA Representative, Classroom Parent, Círculo/Reading Rodeo volunteer, Hospitality (bringing food, baked goods, supplies to hosted events), Beautification/Gardening Volunteer, Bike-to-School Program Volunteer, Running Club & Yearbook Volunteers, Event Volunteers throughout the year (such as Book Fair, Holiday Craft Night, Bingo Night, Missoula Children's Theatre week, Science Fair, etc.).
Help raise funds by becoming a paid PTA Member and supporting our PTA fundraisers. Money raised through the Membership Dues, Auction, House Concert, Fall/Spring Scholastic Book Fairs, MME Branded Merchandise Sales, , Scrip Programs (, Nugget and AmazonSmile), Mustang Run/Walk-A-Thon, and Direct Donations are essential to maintain and support our programming.
Spanish form – https://forms.gle/bvzvZguCV5J3B6pe7
2022/2023 VOLUNTEER OPPORTUNITIES 
**PTA (Parent Teacher Association): If you have an interest in a specific role, or if you are interested in volunteering for a role, but are not sure what would work for your personal situation, please contact Callie Garritson via email at 
calliegarritson@icloud.com
.
  For more information about the PTA and available positions, please visit the PTA Info tab on our website at 
http://mmepta.org/?page_id=338
.
2022/2023 PTA LEADERSHIP 
President
Anne Slinkard
Executive Vice President
OPEN
Treasurer
Amanda Cattivera
Secretary
Bekah Tsai
Membership
Samantha Jones
Auditor
Christa Millstein
Parlimentarian
Callie Garritson
VP Communications
Kristi Dvorak
VP Fundraising
Stephanie Hockman
VP Community Building
Elizabeth Montano & Danny Martinez
Thank you for supporting MME!