MME PTA supports the Math & Literacy Nights @ MME Program where parents can come PLAY MATH GAMES with your child, TAKE HOME GAMES to help your child, EAT SNACKS, and LEARN about our math and literacy curricula and how you can help your child.  MME will host several Math and Literacy Nights over the course of the year, and at each event you will have the opportunity to learn new information. These events are open to all families Grades K-6, and there will be games appropriate to every grade level and in English & Spanish. Come join us. It will be fun!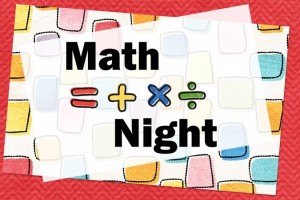 Math & Literacy Night Series

Math Nights:
Wednesday, October 5, 2016
(Parent Volunteer: Andrew Sornborger)
Wednesday, January 18, 2017
(Parent Volunteer: Paula Rivera)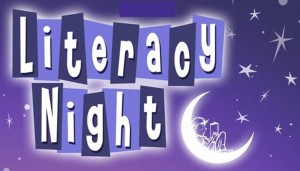 Literacy Nights:
Wednesday, December 14, 2016
(Parent Volunteer: Kristin Swanstrom)
Wednesday, March 8, 2017
(Parent Volunteer: Liane Moody)
Wednesday, May 3, 2017
(Parent Volunteer: Andrew Sornborger)
If you have any questions, please contact David Plaut, Math Specialist at MME, atdplaut@djusd.net or Ana Bacon, Reading Specialist at MME, at abacon@djusd.net.
MME Family Movie Nights
Join the fun with your fellow MME families for Movie Nights at MME!  We will be showing movies on the "big screen" in the MPR, so bring your blankets, pillows, dinner, snacks, and anything to make you comfy and settle in for a fun night with your family and MME schoolmates!  MME Family Movie Night is sponsored by the PTA and is free for our MME families and community.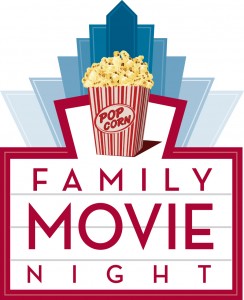 2016-2017 Family Movie Nights

Wednesday, November 16, 2016
             -The Angry Birds Movie-
Friday, January 20, 2017
               -The Secret Life of Pets-
Friday, April 21, 2017
               -TBA-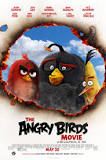 *The Angry Birds Movie (PG): Flightless birds lead a mostly happy existence, except for Red (Jason Sudeikis), who just can't get past the daily annoyances of life. His temperament leads him to anger management class, where he meets fellow misfits Chuck (Josh Gad) and Bomb. Red becomes even more agitated when his feathered brethren welcome green pigs to their island paradise. As the swine begin to get under his skin, Red joins forces with Chuck and Bomb to investigate the real reason behind their mysterious arrival. Find out why the birds are so angry!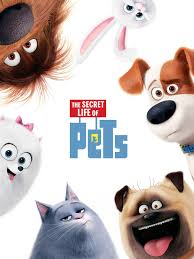 *The Secret Life of Pets (PG):
Max (Louis C.K.) is a spoiled terrier who enjoys a comfortable life in a New York building until his owner adopts Duke, a giant and unruly canine. During their walk outside, they encounter a group of ferocious alley cats and wind up in a truck that's bound for the pound. Luckily, a rebellious bunny named Snowball swoops in to save the doggy duo from captivity. In exchange, Snowball demands that Max and Duke join his gang of abandoned pets on a mission against the humans who've done them wrong.
Want to Join the Family Movie Night Committee and help plan future events & select movies?  We hope to host multiple Family Movie Nights this school year at MME to promote fun family activities at MME.  We would like to get 4-5 people to participate on the Family Movie Night Committee; this will be an easy commitment where we meet a few times throughout the year to discuss & recommend movies to be shown at MME, and help set up and/or pop popcorn, etc.
If you would like to help or have any questions, please contact the Family Movie Night Committee Chair Nathalie Minya at nathalieminya@gmail.com.
---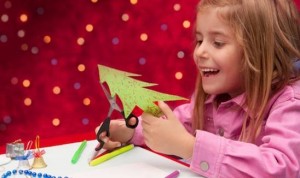 Family Holiday Craft Night
Wednesday, December 7th, 2016 
at 6:00pm – 8:00pm in the MPR
Free family event hosted by the PTA where MME students and siblings get to make holiday crafts. Bring a parent and a bag with handles to carry your final products home.
If you have any questions, please contact our
Family Holiday Craft Night Committee Co- Chairs
Irma Nevarez at ienevarez@yahoo.com
and/or
Sue Schalgeter  at susanschlage@gmail.com.
---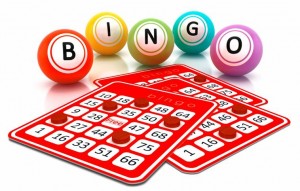 Family Bingo Night
Wednesday, March 22nd, 2017 
at 6:30pm – 7:30pm in the MPR
An evening of B-I-N-G-O fun for the entire family – always a favorite event of the year. Sponsored by PTA & free to participate.
If you have any questions, please contact our Family Bingo Night Committee Chair Sandy Myler at Sandra.Myler@att.net.
---
Montgomery Day & Talent Show
Friday, June 2nd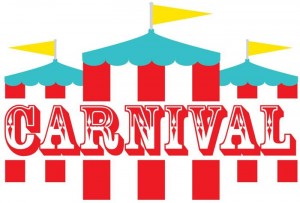 , 2016 beginning at 4:00pm
Come One, Come All! Step Right Up and Have A Ball!  There's Something For The Entire Family at the MME Carnival on Friday, June 2nd, 2017 from 4:00pm – 7:00pm!
Water Slide, Obstacle Course, Carnival Games, Music, Face Painting, Glitter Tattoos, Popcorn, Cotton Candy, Hot Dogger, Shaved Ice…and so much more!  Don't miss the MME Orchestra & Mariachi Puente performing in the Quad beginning around 4:00pm.  And you should also plan to cheer on your fellow students as they showcase their talents in the MME Talent Show starting at 7:00pm in the MPR (doors will open at 6:50pm; there is no reserving seats before then).
All activities, music, games, and Talent Show are FREE; Hot Dogger & Shaved Ice products are available for purchase. 
Here is a little information to maximize the fun for everyone:
This is not a drop-off event; a responsible parent/guardian needs to be with your kids & monitoring them at all times.
Water slides will be open for kids & adults!  If you plan to enjoy the water slide, please wear a SWIMSUIT and bring your own TOWEL.  And, if you plan to attend the Talent Show at 7:00pm, you may want to bring a change of clothes.
There will be face painting and glitter tattoos. The face painting is not waterproof, but the glitter tattoos are waterproof, so kids can still get a glitter tattoo and still enjoy the slide.
Families can bring their own picnic and/or purchase food from our excellent vendors! The Hotdogger truck will have hot dogs, corn dogs, chips, lemonade, sodas, etc. available for purchase.  The Shaved Ice truck will have $2, $3, $4 sizes – plus their famous Syrup Bar on the side of the truck where the kids can customize their shaved ice with as many flavors as they want. Credit cards and cash will be accepted at both trucks, and a portion of the sales will go back to the school.
In order for EVERYONE to enjoy this event – especially parents who volunteer at events all year long – we have hired attendants to run all of the activities.  PLEASE do your part by depositing all of your trash in the appropriate cans and cleaning up any messes that you or your kids make.  The idea is to keep clean-up to a minimum!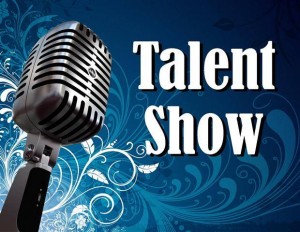 And, after enjoying the festivities & filling your bellies, join us at 7:00pm in the MPR for the Annual MME Talent Show! Our talented kids put together and rehearse their acts & the opening number, and this is the night they get to perform for their family and friends!
Dust off your dancing shoes, rosin the bow, warm up your vocal cords, and come out to AUDITIONS on Tuesday, May 10th, 2016 in the MPR at 3:10pm.  We are especially excited to showcase unique talents such as magic tricks, gymnastics, comedy, etc. – so PLEASE come out to the auditions.
Here are a few ground rules:
Acts must be under 3 minutes in length – we can help cut songs, if needed
One act per student, including group acts
All songs/acts/lyrics must be school appropriate
No changing acts or adding new members after auditions
If using recorded music, please bring it to auditions
Students

must

attend Auditions and

ALL

Rehearsals — all rehearsals are from 3:10pm to 4:30pm on Tuesday May 10th, Tuesday May 17th, Thursday May 26th, and Tuesday May 31st.
All acts should be practiced and perfected at home outside of rehearsal times; Tuesday/Thursday rehearsals are intended to teach/practice opening & closing numbers, run-through the show & determine order of acts, and practice transitions.
The performance will be on Montgomery Day on Friday, June 3rd, 2016 from 7:00pm – 8:30pm.
Your student must have signed Permission Slips in order to participate; copies can be found in the School Office.
If you have any questions, please contact our Montgomery Day Committee Chair Stephanie Teague at mssteffee@aol.com.   If you have any questions about the Talent Show, please contact the Talent Show Chairman Chad Fisk at chadfisk1@gmail.com.