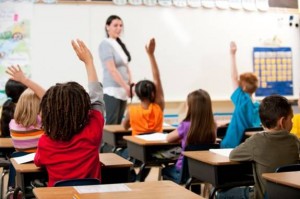 MME PTA supports all students, teachers and staff at Marguerite Montgomery Elementary, and this page is intended to be a quick reference for Teachers & Staff.  We hope to have a robust open line of communication so that the PTA is truly meeting the needs of the teachers.
Connecting with your PTA:
Visit this MME PTA website often to keep up to date on the latest events and happenings at our school.
Join the MME Parent Email Distribution List
Add the MME PTA Calendar Overlay to your Personal Google Calendar
Like MME PTA on Facebook at https://www.facebook.com/MMEPTA.
Join the PTA!  We would like to encourage all of our teachers & staff to join the PTA – after all, it is for parents AND teachers – even if you are not able to attend meetings, but you are ALWAYS WELCOME to join our PTA Meetings!  Simply fill in the Membership Application and indicate that your primary role is "Teacher/Staff".
Representatives for Communication:
We are always looking for ways to improve communication between PTA and our teachers, and if there is something that you need or if there is something that we could do better, please contact us or work through the Liaisons listed below. The PTA is here to help YOU!
Teachers/Staff Liaison to PTA
PTA Liaison to Teachers/Staff
Important information for all Teachers & Specialists includes:
Available Grants for Teachers & Specialists
Classroom Volunteers PTA helps to organize
Auction Participation Requested of Teachers