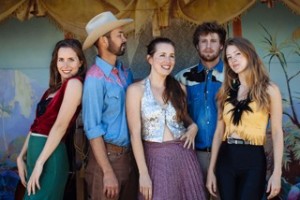 Updated Information Coming Soon!
It is with great excitement that we announce that the T Sisters will be playing the MME 4th Annual Hyatt House Concert on Sunday, April 24th, 2016 beginning at 3:00 pm!  Tickets are $50/adult and $15/child ages 5 -17; Children under 5 are free.  Tickets can be purchased at http://mkt.com/mmepta/hyatt-house-concert-for-mme-featuring-t-sisters or through our Vice President of Fundraising DeKristie Adams at dekristie@mac.com.
The Annual House Concert is a fundraiser for the MME PTA that supports arts & music education for all children at MME.  Generously hosted by a wonderful MME family for the past 3 years at their home in Davis, CA, this event brings MME families and friends together for an evening featuring great music, great dinner & drinks, and loads of fun for all!  This is a great family music event!
The T Sisters are a vocally driven contemporary folk band hailing from Oakland, California. The three sisters' inventive songwriting is supported by their own acoustic instrumentation as well as by upright bassist Steve Height and mandolinist/guitar player Andrew Allen Fahlander. When performing their lively set of originals and covers — occasionally in arresting a cappella – they captivate audiences with close harmonies, creative arrangements, and sassy performance style. Touching on elements of folk, Americana, gospel, R&B, bluegrass and soul, the T Sisters weave evocative stories with a sound that is at once modern and timeless.
If you have any questions, please contact our Vice President of Fundraising DeKristie Adams at dekristie@mac.com.
---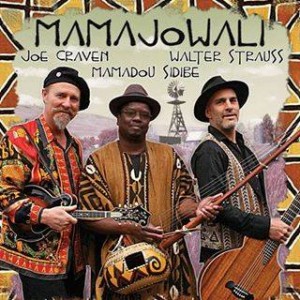 On May 3rd, 2015, MME families grooved, ate, and drank to the Afromericana sounds of Mamajowali ~ Joe Craven, Mamadou Sidibe, Walter Strauss at the 3rd Annual MME House Concert that kids and adults enjoyed equally!  And, the food was catered by Chickpeas – a local Davis restaurant owned by an MME family.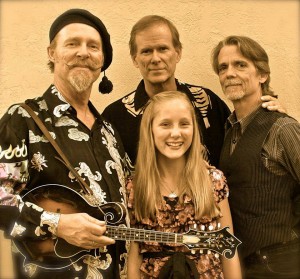 On May 4th, 2014, MME family & friends celebrated "Cuatro de Mayo" with the infamous JOE CRAVEN TRIO's 2nd Annual MME House Concert.  At this GREAT family event, we listened & danced to the Joe Craven Trio live (w/ guest vocalist Hattie Craven), ate great food prepared by MME families, and raised money for our PTA!
Thank you for supporting MME!