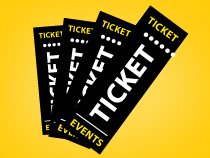 What: MME's Annual Dinner & Auction
Theme: Greek Gods & Goddesses
When: Saturday, February 25, 2017, 5:30-10:00pm
Where: Veterans Memorial Center, 203 E. 14th St., Davis
To purchase Auction tickets click

here.
Online ticket purchases are preferred, but you can also download an order form in English or Spanish, they will also be available in the office, and sent home in backpacks with your child. Tables can be purchased online or by contacting DeKristie Adams at dekristie@mac.com.
**Note: When purchasing tickets, you will indicate whether you need more than one bidding account (or "Bid Number") for your guests. For example, couples in the same family typically share one Bid Number so they can bid on items and make purchases with the same account.
Remember, the Dinner & Auction can be attended by all supporters of MME…not just MME parents…so think outside the box and consider purchasing a ticket for grandparents, aunts & uncles, your boss, co-workers, carpool buddies, friends, or supportive neighbors, and any of the other special people in your life!
If you have any questions, please contact our Auction Co-Chairs DeKristie Adams at dekristie@mac.com and Kate Logvy at (klogvy@gmail.com).