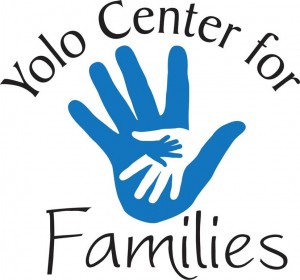 Yolo Center for Families is a program of Empower Yolo, a nonprofit agency that has an office and center at MME – the Marguerite Montgomery Elementary Yolo Center for Families (MME YCFF – which is open Mondays, Tuesdays, Wednesdays & Fridays 8:30am to 3:00pm and is located in Room M-1.
Click here to read the Yolo Center for Families December 2016 E-Newsletter where you will find information about what is happening at both sites (MME & D Street). For past issues of the newsletter click here.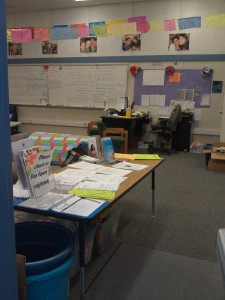 The MME YCFF is open to all families and children who attend the MME campus, which includes the elementary school, the Head Start Preschool, the CDC and DPNS. The MME YCFF offers free services to Montgomery school families such as:
Children's Clothing Closet
Food Closet
Parenting Classes (Every 4th Tuesday)
Help Me Grow Child Development Screening    (For Children Ages 0-5)
References to Free Legal Consultations
Referrals to STEAC Food Closet (Exclusive to Davis Residents)
Referrals to Eviction Prevention and Homeless Assistance Programs
Referrals to Victims Services and Free/Low-Cost Mental Health Programs
Referrals to Free/Affordable Childcare Programs
Translations of Documents for Spanish Speaking Families
Access to Computers and Internet
Navigation Assistance with Health Insurance Applications, CalWorks, Cal Fresh (Food Stamps) Affordable Housing Applications and more County/State Benefits Programs
Volunteering Opportunities
---
Weekly Activities:
Mondays:


8:30-10:00am:

¡Intercambio! in the MPR (Starting Monday, October 3, 2016)


9:30am-1:30pm:

Open Hours with Help Me Grow Lead, Adriana Davis, for        Child Developments Screenings (Ages 0-5)
Tuesdays:


Open Hours

with YCFF Case Manager, Jessica Olivares


Every 4th Tuesday 10:00-11:00am:

Nurturing Parenting Workshop (Spanish)
Wednesdays:


9:30-10:30am:

Club de Lectura (Spanish Parent Literature Club)


10:30am-12:30pm:

Sewing with Olga (3 Sewing Machines Available for Use)
Thursdays:


8:30 – 10:00am

  ¡Intercambio! in the MPR


YCFF Closed:

School Music Classes
Fridays:


Open Hours

with YCFF Case Manager, Jessica Olivares

Every 2nd/4th Friday 10:00am-3:00pm

: Eat Well Yolo Produce Distribution for ALL Davis Families (First come, first served! Don't forget to bring a tote bag!)
---
For more information, visit us on the MME Campus in room M-1 or call the center at (530) 759-2159.
Parents may also visit the YCFF D Street House, located on 411 D Street, in Davis.
Visit yolofamilies.org for a list of our other locations and services provided throughout Yolo County.